FEATURED ARTIST ON THE 2019 TOUR ...
Indigenous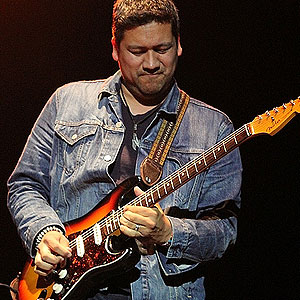 Connect with Mato Nanji online ...
Mato Nanji is scheduled to perform with Experience Hendrix Tour on the following dates:
(click dates for more information)
Pompano Beach, FL
Clearwater, FL
Melbourne, FL
Jacksonville, FL
North Charleston, SC
Atlanta, GA
Nashville, TN
Huntsville, AL
Chattanooga, TN
Raleigh, NC
Charlotte, NC
Knoxville, TN
Cincinnati, OH
Louisville, KY
Madison, WI
Milwaukee, WI
Chicago, IL
Detroit, MI
Charleston, WV
Washington, DC
Bensalem, PA
Westbury, NY
Newark, NJ
Niagara Falls, NY
Syracuse, NY
Red Bank, NJ
Albany, NY
Lowell, MA
New Bedford, MA
Wallingford, CT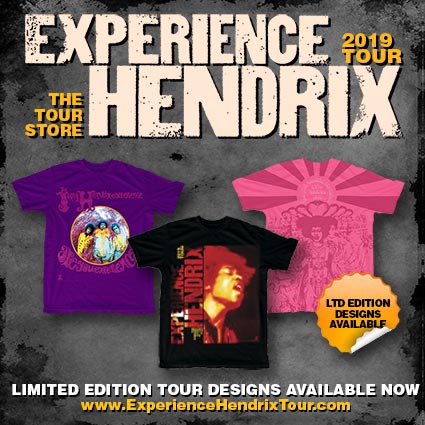 Indigenous front man, Mato Nanji, was born and raised on the Yankton Sioux Reservation in South Dakota. Mato's father, the late Greg Zephier, Sr., was a well-known and highly respected spiritual advisor and spokesperson for the International Indian Treaty Council. In addition to this leadership role, he was an accomplished musician and a member of the musical group, The Vanishing Americans. Formed by Greg and his brothers in the '60's, The Vanishing Americans toured nationally and shared bills with such legends as Bonnie Raitt. Besides being heavily influenced by the music his father and uncles were making, Mato was exposed to Greg's vast collection of blues records by legendary artists such as Jimi Hendrix, Stevie Ray Vaughan and B.B. King. Consequently, Mato embraced and began utilizing his own musical talent at a young age. With the experience, love and wisdom of their father to guide them, Mato, his brother, sister and cousin formed the band Indigenous while in their late teens.

In addition to his Indigenous 'day job', Mato Nanji has been a member of the annual Experience Hendrix Tour Band since 2002. Playing alongside original Jimi Hendrix band members Billy Cox and the late Mitch Mitchell, the tour roster includes some of today's blues greats including Chris Layton and Tommy Shannon (Double Trouble), Jonny Lang, Kenny Wayne Shepherd, Eric Johnson, and Robert Randolph.

Following their 2012 Experience Hendrix Tour, Nanji collaborated with two of his fellow EHT band mates, David Hidalgo (Los Lobos) and Luther Dickinson (North Mississippi Allstars), delivering the hard-driving, blues-infused 3 Skulls and the Truth.

With each new tour, national and international, Mato and the boys continue to attract new audiences and expand the fan base. They look forward to each opportunity to bring the music to long time fans as well as those hearing them for the first time.
# # #