The All-Star Concert
event of the year!

"BEST SEATS IN THE HOUSE" PRE-SALE BEGINS TUESDAY, MAY 14, 2019 (10am local) GENERAL TICKET SALES BEGIN FRIDAY, MAY 17, 2019 (10am local)
Hailed by critics and fans alike as the 'Guitar Event Of The Year,' the multi-artist celebration known as the Experience Hendrix Tour is set to return this October. These special concert performances present legendary artists who join together to pay homage to Jimi Hendrix. This next edition of the Experience Hendrix Tour will encompass 18 performances this coming October playing in cities along the west coast and southwestern states.
Stay Experienced!
Our Next Show ...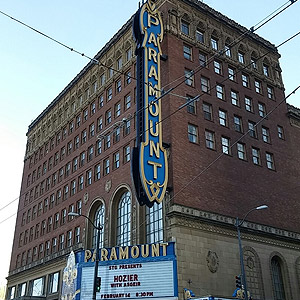 Seattle, WA

Show: 7:30 pm / Doors: 6:30 pm

Performance Roster:

Featuring Buddy Guy, Billy Cox (from Jimi Hendrix Experience / Band Of Gypsys), Joe Satriani, Jonny Lang, Dweezil Zappa, Doyle Bramhall II, Eric Johnson, dUg Pinnick (from King's X), Chris Layton (from Stevie Ray Vaughan & Double Trouble), Mato Nanji (from Indigenous), Kenny Aronoff, Calvin Cooke (from The Slide Brothers), Chuck Campbell (from The Slide Brothers), Henri Brown, and Kevin McCormick

Ticket Prices:

$45.00 - $125.00

On Sale Date:

On Sale Now

Ticket Sales:

Online: Ticketmaster


Promotional Offers:


More Info / Links:

Website: Paramount Theatre