FEATURED ARTIST ON THE 2022 CONCERT EVENT ...
Kenny Wayne Shepherd Band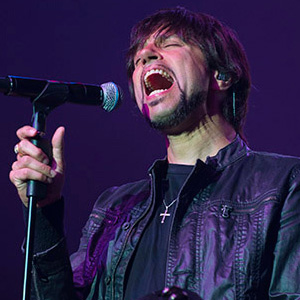 Connect with Noah Hunt online ...
Noah Hunt is scheduled to perform with Experience Hendrix Tour on the following dates:

(click dates for more information)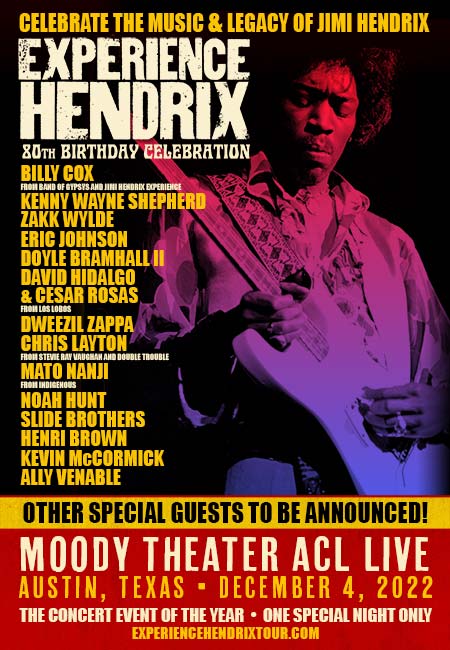 Noah Hunt is the lead vocalist and rhythm guitarist for the multi-platinum Warner Brothers recording artist Kenny Wayne Shepherd Band. Noah and Kenny have been recording and touring the world since 1997. Noah's side projects include the Americana rock band Noah Hunt and The 420 Allstars, and the folk\acoustic duo Noah Hunt and Jason Dennie.

Noah has been singing and playing music since he was very young. He was taught to play piano at the age of four. When he was 15, he taught himself to play guitar and started his first band. A native of Cincinnati, Ohio, in the early nineties he formed the popular local band Uncle Six. The band attracted national attention, and Noah signed with RCA records in 1995. In early 1997, Noah decided to join up with guitar hero Kenny Wayne Shepherd as the lead vocalist of the Kenny Wayne Shepherd Band. Their first record together, "Trouble Is..", yielded three number 1 singles, including the classic Blue on Black, and sold over a million copies worldwide. Their next record, "Live On", gave them another number one song, and also went platinum. They have been nominated for four Grammy Awards, and have received three Billboard Music Awards. Kenny and Noah have shared the stage with such legends as BB King, The Rolling Stones, Aerosmith, Bob Dylan, and many more. The blues documentary "Ten Days Out: Blues from the Backroads", released in 2007, was the number one blues album on the Billboard charts, and received two Grammy nominations. Noah and Kenny are like brothers, and continue to record and tour the world together.
# # #