FEATURED ARTIST ON THE 2019 TOUR ...
The Slide Brothers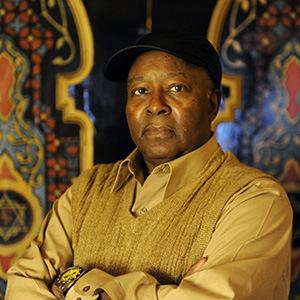 Connect with Calvin Cooke online ...
Calvin Cooke is scheduled to perform with Experience Hendrix Tour on the following dates:
(click dates for more information)
Seattle, WA
Portland, OR
Eugene, OR
Oakland, CA
Reno, NV
Davis, CA
Santa Rosa, CA
Anaheim, CA
Indio, CA
Funner, CA
Mesa, AZ
Denver, CO
Colorado Springs, CO
Newkirk, OK
Tulsa, OK
Houston, TX
Austin, TX
San Antonio, TX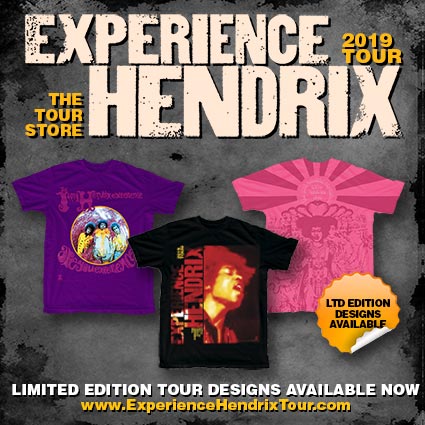 Nashville country steel guitarists have dubbed Calvin Cooke the "B.B. King of gospel steel guitar." Cooke is one of the most influential musicians in the House of God, Keith Dominion, an African American Holiness-Pentecostal church in which the electric steel guitar has been an important part of worship services since the late 1930's. In addition to playing soulful hymns and driving "praise" or "shout" music for weekly services since his teens, Cooke has served for more than three decades as a principal steel guitarist at the church's annual 10-day national General Assembly in Nashville.

Cooke was born in 1944 in Cleveland, Ohio, into a musical family that belonged to the Church of the Living God, Jewell Dominion, which also has a strong steel guitar tradition. He brought the influence of Jewell music, which is characterized by slower tempos and boogie rhythms, to the Keith Dominion when he joined in 1958. He is one of the few "sacred steel" guitarists who regularly combines singing with his guitar work. An innovator on the 10-string pedal-steel, which he plays in a unique tuning that came to him in a vision, Cooke also features stunning lap-steel work in his presentations. He is accompanied by a group of veteran church musicians from Detroit. His wife Grace belts out stirring vocals, guitarist Jay Caver finger-picks classic funky Jewell Dominion rhythm lines, Eddie Harmon provides the solid bass guitar, and drummer Ivan Shaw beats out infectious holy-dance grooves.

Calvin Cooke was featured in the recent award-winning documentary SACRED STEEL, filmed at several different houses of worship, with interviews, performances, and historic footage of many of the genre's leading musicians, including the Campbell Brothers, Willie Eason, Robert Randolph, Henry Nelson, and many more.

# # #