FEATURED ARTIST ON THE 2022 CONCERT EVENT ...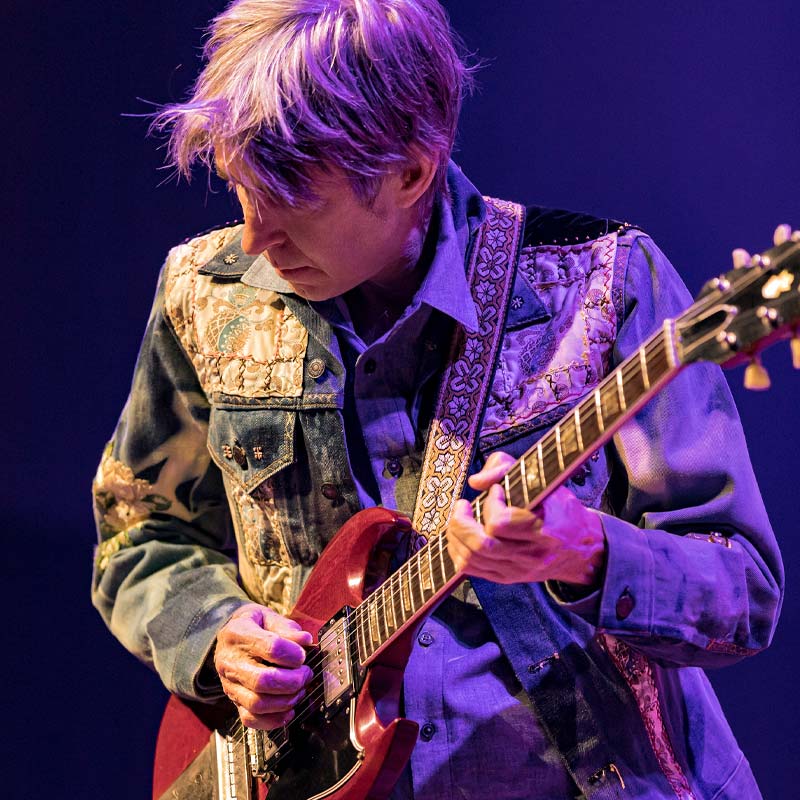 Connect with Eric Johnson online ...
Eric Johnson is scheduled to perform with Experience Hendrix Tour on the following dates:

(click dates for more information)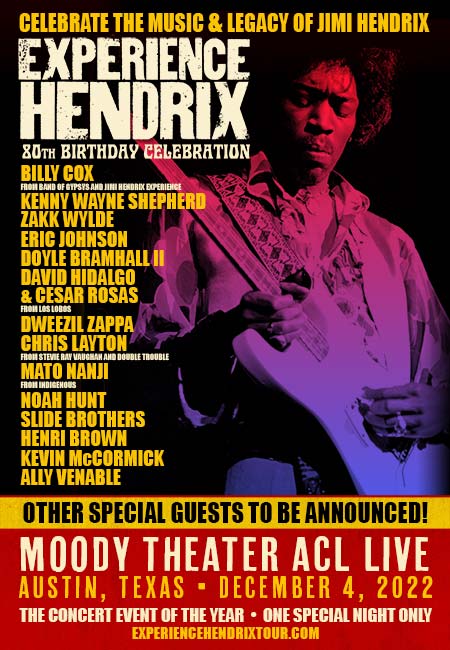 Eric Johnson's stature as one of the premier guitar players in contemporary music is his artistic trump card, backed by a Grammy Award and five nominations, platinum album, Top 10 hits like "Cliffs Of Dover," praise from critics and the esteem of his peers. But the full hand of his talents marks him as well as a gifted songwriter, dynamic live performer, singer, pianist, song interpreter, and creator of a rich and diverse musical legacy.

His myriad and distinctive musical gifts are vividly evident on Johnson's aptly titled new album, Up Close, released on his own Vortexan Music label via EMI Distribution. The new 15-track disc finds the noted master craftsman cutting loose, roaming through variations on the rock, blues, pop, country and jazz all found at the core of his sound, pushing the dynamic range of his artistry, and mixing it up with such friends and peers as guitarists Jimmie Vaughan and Sonny Landreth and guest singers Steve Miller, Johnny Lang and Malford Milligan.

Johnson leapt to the forefront of contemporary music some 20 years ago as "an extraordinary guitar player accessible to ordinary music fans," as the Memphis Commercial Appeal hails him, with his landmark million selling 1990 album Ah Via Musicom. Lauded as a "recording [that] has reached near-classic proportions within the guitar community" by All Music Guide, it was preceded by dedicated groundwork as a live performer that marked him as a talent bound for great things. And it's been followed by a diverse and fascinating musical journey that inspired The New Age Music Guide to rave that "Eric Johnson plays guitar the way Michelangelo painted ceilings: with a colorful vibrancy that's more real than life."
# # #