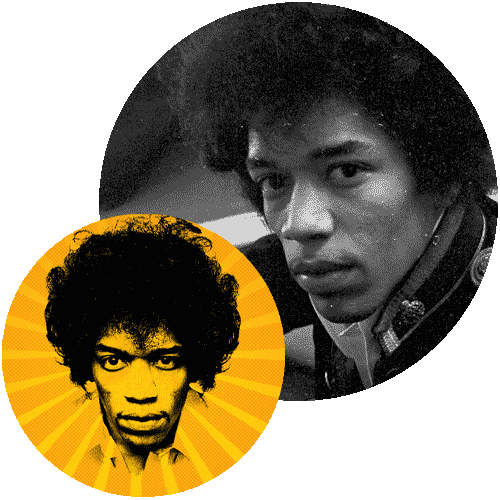 Our Tour itinerary ...
Benedum Center

Tuesday, October 26, 2010 | Pittsburgh, PA



Sony Centre for the Performing Arts

Thursday, October 28, 2010 | Toronto, ON



Grand Theatre de Quebec

Friday, October 29, 2010 | Quebec City, QC



Place des Arts

Saturday, October 30, 2010 | Montreal, QC



National Arts Centre (Southam Hall)

Monday, November 1, 2010 | Ottawa, ON



The Center for the Arts

Tuesday, November 2, 2010 | Buffalo, NY



Mayo Center fore the Performing Arts

Wednesday, November 3, 2010 | Morristown, NJ



MGM Grand Theater at Foxwoods Resort Casino

Thursday, November 4, 2010 | Mashantucket, CT



Palace Theatre

Saturday, November 6, 2010 | Albany, NY



Orpheum Theatre

Sunday, November 7, 2010 | Boston, MA



Hershey Theatre

Tuesday, November 9, 2010 | Hershey, PA



Beacon Theatre

Wednesday, November 10, 2010 | New York, NY



The Hippodrome Theatre

Thursday, November 11, 2010 | Baltimore, MD



Landmark Theatre

Friday, November 12, 2010 | Richmond, VA



Caesars Atlantic City

Saturday, November 13, 2010 | Atlantic City, NJ



The Center for the Arts

Monday, November 15, 2010 | Buffalo, NY



Taft Theatre

Wednesday, November 17, 2010 | Cincinnati, OH



Fox Theatre

Thursday, November 18, 2010 | Detroit, MI



Star Plaza Theatre

Friday, November 19, 2010 | Merrillville, IN


A brief history of
2010 Fall National Tour
October 26, 2010 - November 20, 2010
EXPERIENCE HENDRIX TOUR RETURNS FOR SECOND 2010 RUN
Jimi's Music Performed in Concert by All-Star Line-Up This Fall
For the first time in its history, Experience Hendrix, the concert tour that has wowed audiences revisiting the music and inspiration of Jimi Hendrix featuring an all-star line up of music greats will be re-launched within a single calendar year. The Experience Hendrix tour crisscrossed the country this past March for a string of sold-out concerts and will return with a new set of U.S. and — for the first time — Canadian dates this October and November.

Featured artists performing music associated with the legacy of Jimi Hendrix include some of the best known and highly regarded names in contemporary rock and blues including Kenny Wayne Shepherd, Susan Tedeschi, Robert Randolph, Jonny Lang, Steve Vai, Los Lobos' David Hidalgo and Cesar Rosas, Eric Johnson, Ernie Isley, Living Colour, Chris Layton of Stevie Ray Vaughan and Double Trouble and The Slide Brothers a/k/a Chuck and Darick Campbell of Sacred Steel. Fender Musical Instruments Corp. is the tour's lead sponsor as was the case with last spring's Experience Hendrix tour. Participating sponsors also include Dunlop Effects Pedals, Hal Leonard, RockBand, and IK Multimedia.

In terms of format, the tour offers multiple opportunities for performers and audiences to witness unique collaborations such as Steve Vai performing with Living Colour, as well as the tour's artists performing their favorite Hendrix signature songs including "Little Wing," "Fire," "Purple Haze," "Voodoo Child (Slight Return)," "Crosstown Traffic" and many others. As has been the case with previous Experience Hendrix outings, special guests are expected to sit in at many of the dates, making the concerts all that much more memorable for both new and veteran Hendrix fans. Past special guests have included Paul Rodgers, Joe Satriani, Hubert Sumlin, Buddy Guy, Carlos Santana, Robby Krieger and others. The tour's presence has been made known on national TV with Robert Randolph performing classic Hendrix on the Late Night With Conan O'brien Show and Jonny Lang doing the same on Jimmy Kimmel Live.

Anchoring the tour is Billy Cox, the legendary bassist whose relationship with Jim Hendrix and his music dates back to the early 1960s when the two met while serving in the U.S. Army's 101st Airborne Division. The two bonded over their love of music and would later work together backing R&B acts on the "chitlin' circuit." They reunited when Cox was recruited to be part of the Jimi Hendrix Band of Gypsys as well as the ultimate iteration of the Jimi Hendrix Experience, performing at such landmark festivals as Woodstock and the Isle of Wight. Cox, who has been part of all previous Experience Hendrix tours, notes, "It's always a great thrill and honor for me to play Jimi's music for audiences now just as it was in the 1960s. The Experience Hendrix tours have shown how timeless this music really is and is just wonderful that we've continued to get an infusion of new, very enthusiastic artists to participate and are able to offer the most wide-ranging Jimi Hendrix-related repertoire possible."

Larry Rodgers of the Arizona Republic echoed Cox's thoughts in his rave review of one of this year's earlier Experience Hendrix shows, "It was encouraging to see fans of all ages, from teens to baby boomers who witnessed Hendrix's career launch firsthand, in the Mesa crowd. The show and that crowd made it clear that Hendrix's magical music will never die."

Kenny Wayne Shepherd, a veteran of several Experience Hendrix tours remarked, "Jimi Hendrix's music has really inspired me to push the limits of my own music. He didn't observe any boundaries musically. He was an amazing player and a tremendous showman so I incorporated some of his showmanship in what I do." As far as having been part of the Experience Hendrix touring phenomenon, Shepherd noted, "It touches you on the inside and gets you fired up."

The Experience Hendrix Tour is presented by Experience Hendrix, LLC, the Hendrix family-owned company founded by James A. "Al" Hendrix, Jimi's father, entrusted with preserving and protecting the legacy of Jimi Hendrix. Earlier this year, Sony Music Entertainment's Legacy Division and Experience Hendrix entered into a worldwide catalog licensing venture to make all of Jimi's extraordinary music, including classic albums, never before heard archive recordings, and filmed concerts available through all forms of media. The initial release from the alliance was Valleys of Neptune bringing Jimi Hendrix back to the upper reaches of album charts throughout the world. This fall's Experience Hendrix tour dates will be followed by a second wave of Hendrix releases through Legacy including the 4 CD + 1 DVD anthology set West Coast Seattle Boy plus other key catalog titles.

Launching in Pittsburgh on October 26, the tour will play nineteen markets over the course of three weeks including Montreal, Toronto, New York, Boston, Atlantic City, Detroit, Indianapolis, Cincinnati, and other eastern and mid-western locales.

Notes Experience Hendrix Tour producer John McDermott, "The line-up for this tour reflects the breadth of Jimi's ongoing influence that reaches down through the generations. The guests that have been attracted to participate are enthusiastic about the proposition of performing with their counterparts. That mindset underscores the fact that the Experience Hendrix tour is all about musical camaraderie and the recognition that Jimi Hendrix, undeniably, casts the longest shadow in the realm of great music and great musicians."

Janie Hendrix, CEO of Experience Hendrix L.L.C., noted, "Everyday, we see how Jimi's musical legacy continues to transcend generational and cultural boundaries. It's always been our continuing mission to do all we can to celebrate what he's given us and to keep his music in the forefront and the Experience Hendrix tour does that most directly. The fact that the tour is going out for the second time in six months underscores the demand and appreciation there is from those who want to be part of this live concert experience that reflects the genius and unifying spirit of my brother. As my brother said, "We want our sound to go into the soul of the audience, and see if it can awaken some little thing in their minds.. 'cause there are so many sleeping people..."

Dan Durchholz, covering a March tour date for the St. Louis Post Dispatch encapsulated the appeal of the tour and its inspiration, "the latest edition of the Experience Hendrix tour showed just how pervasive his influence continues to be. The three-hour show featured an all-star lineup from a variety of musical traditions, united by a collective debt to the iconic artist's songs, showmanship and trailblazing technique. Despite its creator's demise decades ago, Hendrix's music is still alive and well."
# # #
Tour Photo Archives
Sorry, no images from this tour are currently available.
Please check back soon as we are adding new photos all the time.