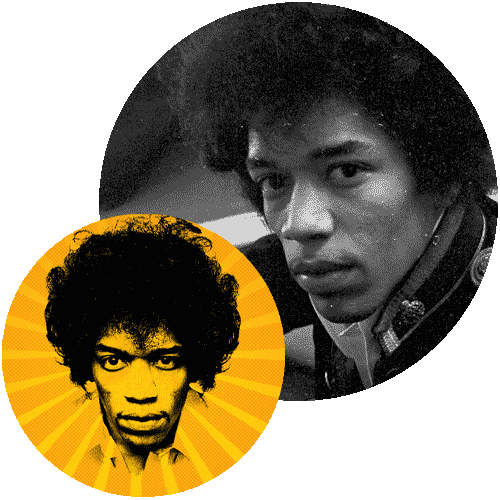 Our Tour itinerary ...
Hilton Theatre, Las Vegas Hilton

Friday, May 20, 2011 | Las Vegas, NV



Doheny Blues Festival

Saturday, May 21, 2011 | Dana Point, CA



Mesa Arts Center

Monday, May 23, 2011 | Mesa, AZ



AVA Amphitheatre, Casino del Sol

Tuesday, May 24, 2011 | Tucson, AZ



Wells Fargo Performing Arts Center

Thursday, May 26, 2011 | Santa Rosa, CA



Grand Theatre, Grand Sierra Resort & Casino

Friday, May 27, 2011 | Reno, NV



Santa Cruz Blues Festival

Saturday, May 28, 2011 | Santa Cruz, CA


A brief history of
2011 Southwest Tour
May 20, 2011 - May 29, 2011
EXPERIENCE HENDRIX TOUR RETURNS FOR LIMITED ENGAGEMENT THIS MAY!
The 2011 edition of the Experience Hendrix concert tour, presented by Fender guitars, launched in May 2011 with an all-star lineup of musical greats paying homage to the abiding genius of Jimi Hendrix. This year's tour will include performances by Billy Cox, Steve Vai, Robert Randolph, Jonny Lang, Kenny Wayne Shepherd, David Hidalgo & Cesar Rosas [Los Lobos], Keb' Mo, Eric Johnson, North Mississippi All Stars, Brad Whitford [Aerosmith], Living Colour, Ernie Isley, Chris Layton [Stevie Ray Vaughan & Double Trouble], Indigenous and many additional special guests.

Massively popular with fans and critics alike, the 2010 Experience Hendrix tour inspired Larry Rodgers of the Arizona Republic to rave, "It was encouraging to see fans of all ages, from teens to baby boomers who witnessed Hendrix's career launch firsthand, in the Mesa crowd. The show and that crowd made it clear that Hendrix's magical music will never die."

Dan Durchholz, covering the tour for the St. Louis Post Dispatch marveled at how "...the Experience Hendrix tour showed just how pervasive (Hendrix's) influence continues to be. The three-hour show featured an all-star lineup from a variety of musical traditions, united by a collective debt to the iconic artist's songs, showmanship and trailblazing technique. Despite its creator's demise decades ago, Hendrix's music is still alive and well."

Experience Hendrix bassist Billy Cox — who first befriended Hendrix in the 101st Airborne Division of U.S. Army, played in both the Jimi Hendrix Experience and Band of Gypsys and performed with Hendrix at such landmark festivals as Woodstock and the Isle of Wight — is delighted to play a part in the current tour saying,"It's a thrill for me to play Jimi's music for audiences now as it was in the 1960s."
# # #
Tour Photo Archives
Sorry, no images from this tour are currently available.
Please check back soon as we are adding new photos all the time.