FEATURED ARTIST ON THE 2022 CONCERT EVENT ...
Jimi Hendrix Experience / Band Of Gypsys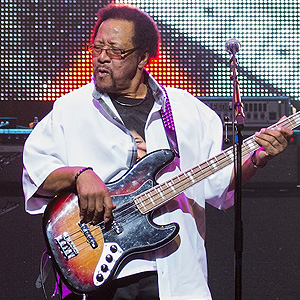 Connect with Billy Cox online ...
Billy Cox is scheduled to perform with Experience Hendrix Tour on the following dates:

(click dates for more information)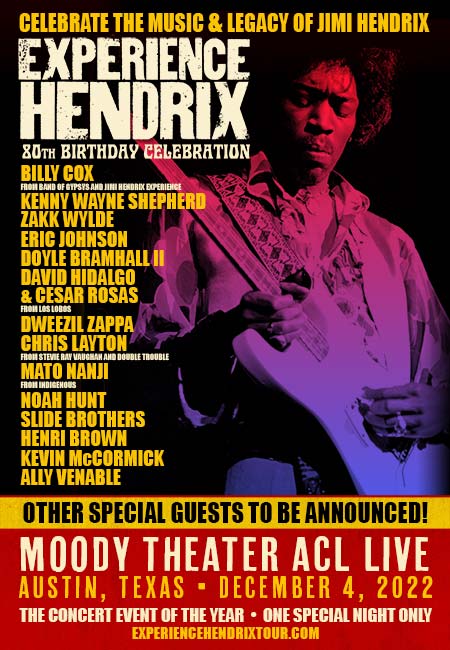 Billy Cox met Jimi Hendrix when they were serving in the Army at Fort Campbell, Kentucky in 1961. Ducking into Service Club #1 to get out of a sudden rainstorm, he heard guitar playing inside. Impressed with what he heard, he introduced himself, told Jimi he played bass, and they were jamming soon after.

They became, and remained, fast friends. They left the military around the same time and they played clubs around the area, finally settling in Nashville. They formed a group now known to history as the King Kasuals. They played at Nashville clubs and traveled all over the southeast and as far north as Indianapolis playing what was called the "Chitlin' Circuit".

Jimi eventually left Nashville and continued to struggle all over the country until he was discovered by Chas Chandler in New York. Chas took Jimi to England, (and the rest is history) but before Jimi left, he called Billy and asked him to join him. Billy (in his own words) "Only had three strings on my bass" and no money to travel to New York, so he thanked Jimi and wished him well.

Destiny had other plans for Billy. He continued to play, backing some of the greats in R&B until the Jimi Hendrix Experience broke up in mid 1969. Jimi then called his old friend Billy who joined him in the recording studio; Billy went on to play at Woodstock and played a series of shows with Jimi and Buddy Miles as the Band of Gypsys.

After Jimi's death, Billy played for a time with the Charlie Daniels Band. Following that he continued to perform sessions and club dates. He later reunited with Experience drummer Mitch Mitchell, and guitarist Gary Serkin and did a series of shows under the name Gypsy Sun Experience.

As of November 2008, Billy is the only surviving member of both The Jimi Hendrix Experience and the Band Of Gypsys. He recently was inducted into the Musician's Hall of Fame and continues to honor is friend, performing dates with the Experience Hendrix Tour.
# # #