FEATURED ARTIST ON THE 2019 TOUR ...
Stevie Ray Vaughan & Double Trouble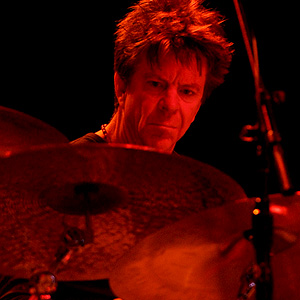 Connect with Chris Layton online ...
Chris Layton is scheduled to perform with Experience Hendrix Tour on the following dates:
(click dates for more information)
Seattle, WA
Portland, OR
Eugene, OR
Oakland, CA
Reno, NV
Davis, CA
Santa Rosa, CA
Anaheim, CA
Indio, CA
Funner, CA
Mesa, AZ
Denver, CO
Colorado Springs, CO
Newkirk, OK
Tulsa, OK
Houston, TX
Austin, TX
San Antonio, TX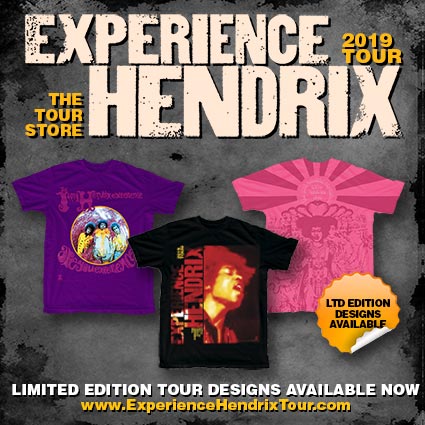 Chris "Whipper" Layton was the drummer for the electric blues band Stevie Ray Vaughan & Double Trouble. Born in 1955 in Corpus Christi, Texas, Chris moved to Austin, Texas in 1975. Chris has played with various artists since the death of Stevie Ray Vaughan in 1990, includingL the Arc Angels, with Charlie Sexton, Doyle Bramhall II and fellow Double Trouble alum Tommy Shannon; Storyville, also with Shannon, vocalist Malford Milligan and guitarists David Grissom and David Holt; the Laura Love Band; Kenny Wayne Shepherd; and most recently a Double Trouble recording with various guest stars.

In 2004, Whip joined old friends Gordie Johnson (Big Sugar) and "Big" Ben Richardson to form Grady in Austin TX. The band released Y.U. So Shady in 2005 and toured to support the album through 2006. In early 2006, Chris left the band to pursue multiple music projects, and was replaced by Billy Maddox in Grady. He and Tommy Shannon played on Jimmy D. Lane's It's Time. In 2007 he drums for the Kenny Wayne Shepherd band on the Ten Days Out Legends Tour.
# # #