FEATURED ARTIST ON THE 2022 CONCERT EVENT ...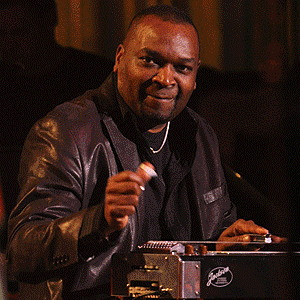 Connect with The Slide Brothers online ...
The Slide Brothers is scheduled to perform with Experience Hendrix Tour on the following dates:

(click dates for more information)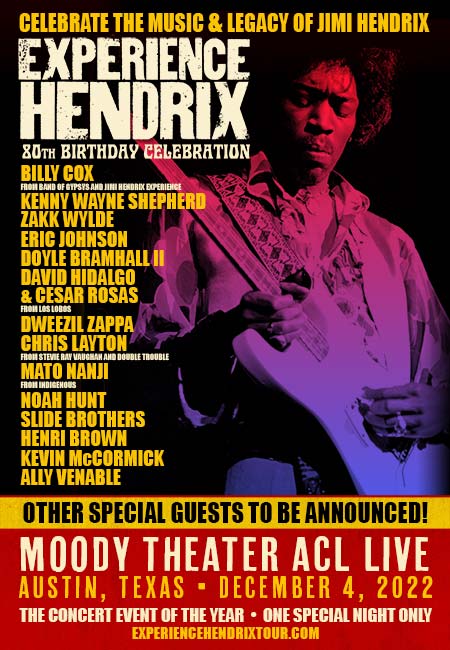 The Experience Hendrix Tour will feature performances by Calvin Cooke and Chuck Campbell from The Slide Brothers. When not performing with Experience Hendrix, The Slide Brothers are Calvin Cooke and Chuck Campbell-the greatest living musicians who embody the Sacred Steel tradition. The joyous music these legendary artists create extends far beyond scared steel to encompass blues, rock and soul all celebrated with a sound that is uniquely their own.

The pedal steel guitar was introduced to church services by Willie Eason in the 1930's. His single-string passages, which imitated the African-American singing and shouting voices, remain the signature sound of the Keith Dominion steel guitar style. The goal of a skilled steel player in church is to use the guitar to mimic voices, to 'sing' lines of the hymns and to provide praise music that pushes the congregation closer to feeling the Holy Spirit. This church-bred style of high energy electrified slide remains today an integral part of the worship service wherever the faithful gather.

Despite its role in church services, this dynamic, high energy music had never been heard outside of church. As a new century dawned, rumors of an extraordinary new form of slide guitar began to attract interest among blues fans who long favored the electrified sound of slide guitar masters such as Elmore James and Duane Allman. Where the music of Muddy Waters or the Allman Brothers showcased traditional six string slide guitar, critics and fans alike were jolted by the an even more potent brand of slide guitar being performed on pedal steel instruments. As the center core of the Sacred Steel movement was its artistic purity. Ted Beard, Calvin Cooke, Aubrey Ghent and other pedal steel icons within the church had fostered a rich, uniquely American art form unspoiled by commercialism.
# # #