FEATURED ARTIST ON THE 2019 TOUR ...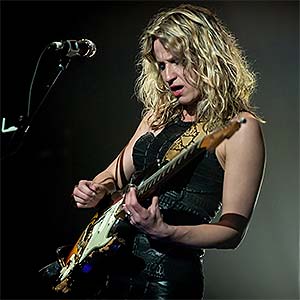 Connect with Ana Popovic online ...
Ana Popovic is scheduled to perform with Experience Hendrix Tour on the following dates:
(click dates for more information)
Reno, NV
Davis, CA
Santa Rosa, CA
Anaheim, CA
Indio, CA
Funner, CA
Mesa, AZ
Denver, CO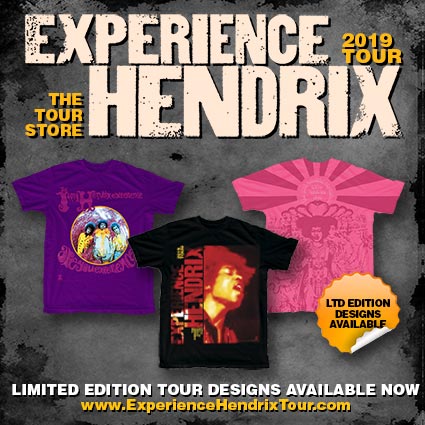 The award-winning, hard-touring, guitar slinger blends smoking electric funk and slide guitar, jazzy instrumentals and a tight blues groove with soulful, feminine vocals. Add to the mix her incredible stage presence, all of which makes her an irresistible force in the world of contemporary blues music.

During 2013 Ana Popvic has appeared on the cover of Vintage Guitar, Guitar Player's Gear Guide and American Blues Scene. Her album 'Can You Stand The Heat' was a "Pick Of The Week" by USA Today and featured on NPR Music. Nearly all of Ana's albums made it the Top 5 of the Billboard Blues Charts and are being played regularly on US radio.

Ana Popovic was born in Belgrade (formerly Yugoslavia) and grew up in a warm and loving family where music was very important. All throughout her youth, her father would invite friends over for nightly jam sessions. In this atmosphere, she quickly learned her father's impressive blues and soul record collection, grabbed his guitar and started playing at the age of fifteen. Since then, Ana has developed into an phenomenal guitarist/vocalist with a growing legion of fans throughout the world.

Ana and her phenomenal four-piece band as well as her Mo' Better Love Big Band are tirelessly touring, playing major blues, jazz and rock festivals around the world. She is endorsed by Fender, Mesa Boogie, Ovation and DR strings. Ana has shared headlining stages with B.B. King, Robert Cray, Buddy Guy, Robert Randolph, Jonny Lang and many others. When not on tour, she resides in Memphis, TN.
# # #